Well, it's all done. This post is pretty long and probably doesn't make a lot of sense. You've been warned.
Some numbers for 2012:
8 ultras, 400 miles, 78 hours 30 minutes, and more gain than I feel like adding up. Basically, a LOT of running.
The BEAST Series is a pretty special series. Having the "faster" events of Mountain Masochist and Hellgate after the Grindstone 100 makes for some interesting decisions regarding recovery and training between events. Regardless of what certain people might say, 100 milers put a great deal of deep and lingering fatigue into the legs, enough so for me that aside from the week of MMTR, I never ran a week over 55 miles all fall. I substituted mileage for quality, doing 1-2 workouts per week which worked out well for MMTR, but by the time Hellgate rolled around, I felt pretty drained and somewhat de-motivated. When anyone asked me about Hellgate recently, my normal response become "Well, I'm ready to be done." That said, if I don't get into Hardrock for 2012, there is a very good chance that I repeat the series. I've learned a lot this year, and I love Grindstone much more than any other event I've done, so I want to be back there every year for a while.
ANYWAY. Hellgate. That funny little 100k race in December in the mountains of Virginia. On a lot of horse trail. There's nothing like it. This was the snow year of MMTR and the warm year for Hellgate. If I had been running better toward the end, I would have been extremely comfortable with my shirt off. I believe the high was almost 70.
The race:
Starting off, I took off a little bit, but quickly (within minutes) realized I didn't want to run all night alone so I slowed to run with Rudy and Fletcher, a couple friends and both good runners. We made good work of the first climb, running most of it but not really working that hard. Fletcher fell back because his foot went numb (and yet he finished), so Rudy and I proceeded to run together through ~mile 40. Rudy and I have shared a lot of miles this year, so we work well together and could mover very efficiently over the course. We made good work of the following sections, just ticking off the miles talking about anything and everything. There are some super fun single track stretches through there. Somewhere in here, I managed to spotlight a dear with my headlamp. I think that is a good testament to the
Nao
. I started caffeine early (about 3:00 am) because it was all the calories I had left halfway through the 10+ miles between AS 3 and AS 4. At dawn, I stopped to water the trees and could feel my heart beat doing some funny things, mainly being way too fast, so I cut out caffeine for 90 minutes or so to help settle it. Rudy ran on when I stopped again at mile 40, and then began having peroneal tendon pain (MMTR strikes back)as I got through the rock-garden downhill switchbacks that caused me to have a complete breakdown last year. Coming into Bearwallow, I took an Ibuprofen and left quickly hoping to pick off some people on the easiest(?) third of the course.
I am very, VERY glad Wyatt, another VT ultrarunner and friend, volunteered to pace. He kept me moving when I was in a good deal of pain, and without him, there is a good change I would have walked down the entire final 3 mile stretch. The pain in my peroneal tendon go worse and worse the last marathon until I began wondering if it was a stress fracture. Leading to Bobblet's gap, I passed 1 guy, then going through the forever section, I passed 2 more and got passed by 3 or 4 and I started slowing. I had told people prior to this that I didn't care if I had to crawl across the finish line, I would finish Hellgate this year, and the day almost came to that. This was the most physical pain I've run through, and the hardest I've had to grind in a run or race before. The next day, my ENTIRE body was sore. Arms, legs, chest, core, shoulders, neck. I seriously gave everything I had to Hellgate this year, and even though my time isn't what I wanted it to be, I know I did everything I could and I'm extremely happy with the outcome. I'm not exaggerating one bit when I say I would have dropped last year.
The only thing I truly wanted out of ultrarunning this year was to get tougher, and I did.
Addendum:
Dr. Horton, our wonderful race director and inspirational ultramarathon guru, underwent a 7-way bypass today and this had me thinking a lot. I'm not sure if I've seen Dr. Horton even 20 times these past couple years, but he has had a great impact on my life, not only through his races, but due to the spectacular sense of self-appreciation and encouragement. I was quite honestly scared out of my whits during late summer as Grindstone began to approach and conversations with Dr. Horton had me feeling that I would not only finish, but finish well. His attitude is contagious and he is one of the best overall people that I have met in my short life. I heard his surgery went smoothly, and I am very happy for that, for him and his family.
Weekend in Pictures: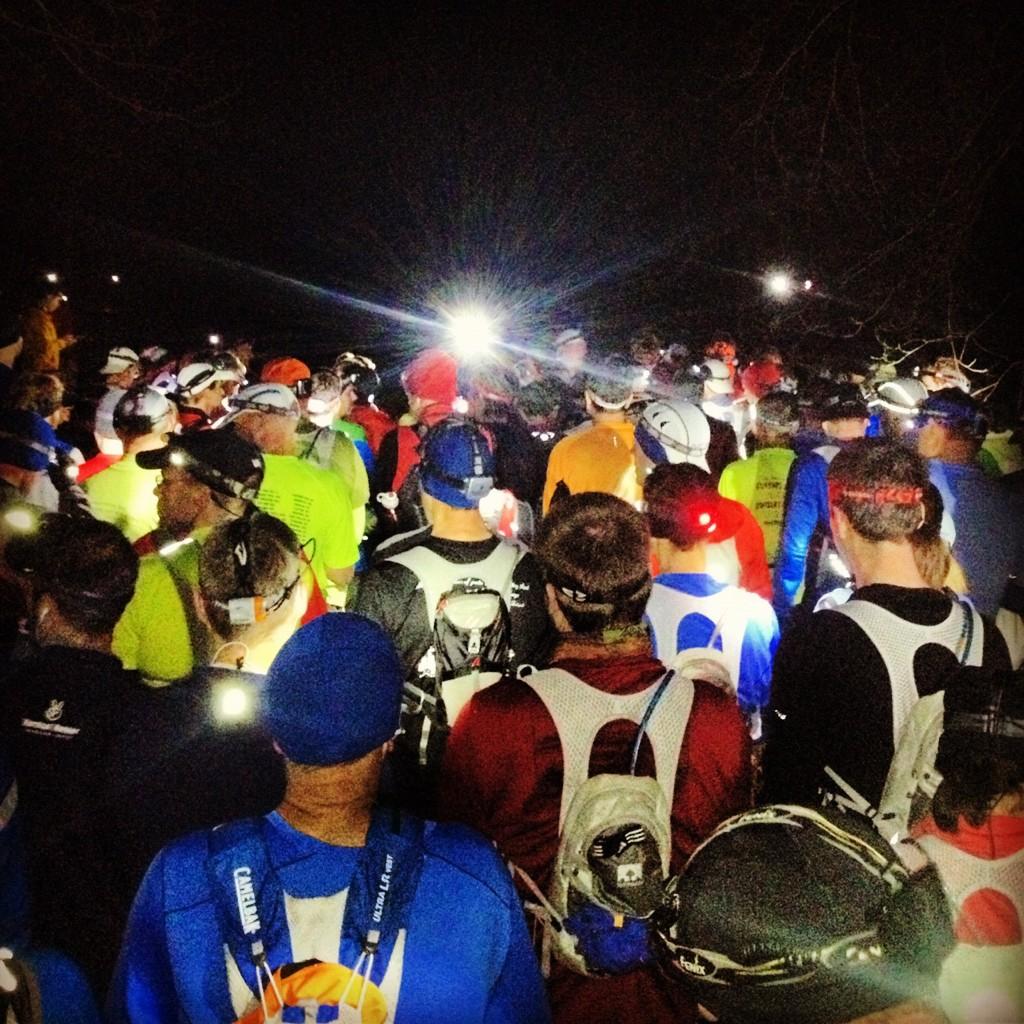 The start!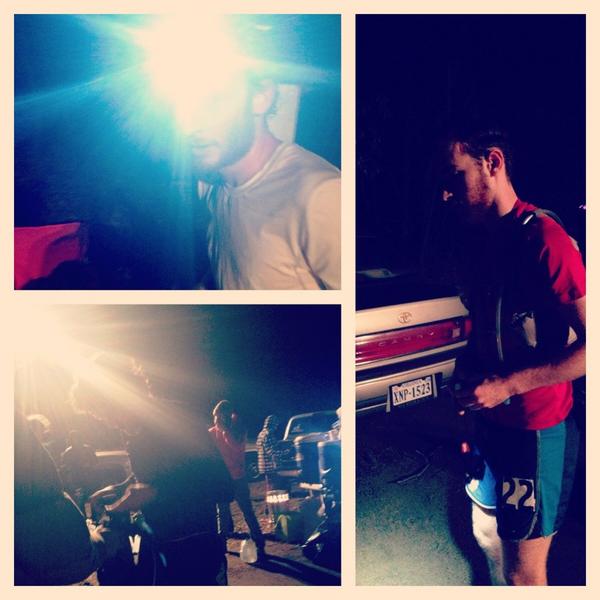 Aid Station 4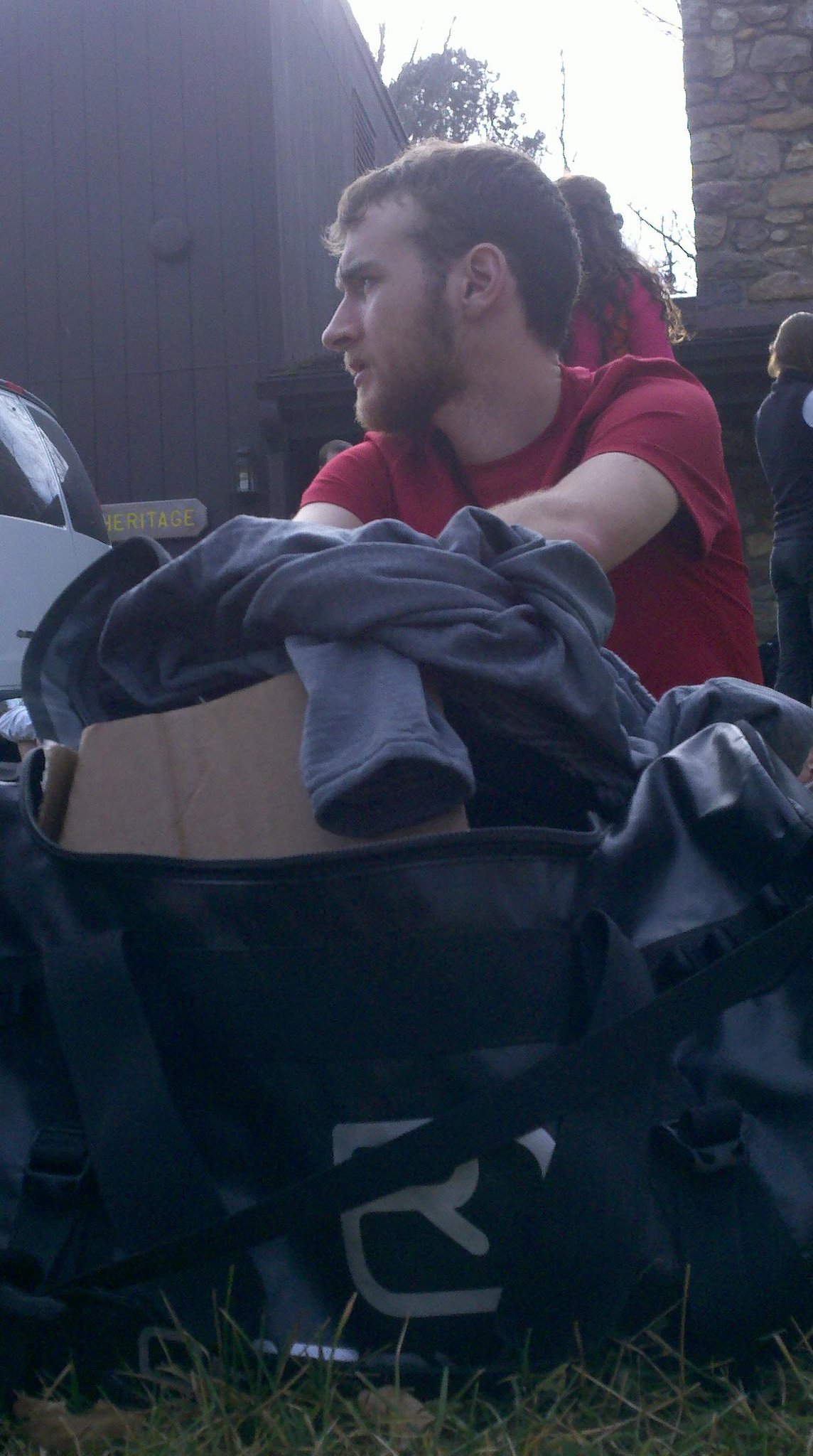 Anguish
The nice lump on my foot Sunday afternoon.
Beyond done. Check out that sweet form, heel strike all the way!
The gang.